Passed Away
February 27th, 1931
Popularly Known as
Chandrasher Azad
Occupation
Freedom fighter
है लिये हथियार दुश्मन ताक मे बैठा उधर
और हम तैय्यार हैं सीना लिये अपना इधर
खून से खेलेंगे होली गर वतन मुश्किल में है
सरफरोशी की तमन्ना अब हमारे दिल में है
Shradhanjali By
Shradhanjali .com
Biography of Chandrashekhar Sitaram Tiwari
Chandrashekhar Sitaram Tiwari, better known as Chandrasekhar Azad (July 23, 1906, Bhavra – February 27, 1931, Allahabad) is one of the most important Indian revolutionaries, and is considered the mentor of Bhagat Singh.
Azad, often called, Panditji was a revolutionary. After the Indian Rebellion of 1857, he was the first among many Indian revolutionaries to use arms in their fight for independence against the British rulers. A devout Brahmin, he believed that it was his "dharma" (duty) to fight for others. He also believed that a soldier never relinquishes his weapon.
Chandrashekhar Azad was born on 23 July 1906 in village Bhavra in Jhabua district of Madhya Pradesh(Myth :Unnao dist- Badarka uttar pradesh).His father was Pt. Sitaram Tiwari and his mother was Jagrani Devi.Chandrashekhar Azad was deeply troubled by the Jallianwala Bagh massacre in Amritsar in 1919. In 1921, when Mahatma Gandhi launched the Non-Cooperation movement, he actively participated in the protest movement. He was arrested and received his first punishment at the age of fifteen for this act of civil disobedience. When the magistrate asked him his name, he said "Azad" (meaning free). For this, he was sentenced to fifteen lashes. With each stroke of the whip, young Chandrasekhar shouted "Bharat Mata Ki Jai"["Hail The Motherland!"]. From that point onwards, Chandrashekhar assumed the title of Azad and came to be known as Chandrashekhar Azad.
After suspension of the non-cooperation movement, Azad was attracted by more aggressive and violent revolutionary ideals. He committed himself to complete independence by any means. Towards this end, he formed the Hindustan Socialist Republican Association and was mentor to revolutionaries such as Bhagat Singh, Sukhdev, Batukeshwar Dutt, and Rajguru. HSRA's goal was full Indian independence and wanted to build a new India based on socialist principles. Azad and his compatriots also planned and executed several acts of violence against the British. He was involved in numerous such activities like the Kakori Train Robbery (1925), the attempt to blow up the Viceroy's train (1926), and the shooting of John Poyantz Saunders at Lahore (1928) to avenge the killing of Lala Lajpat Rai.
On february 27th, 1931 Chandrashekhar Azad met two of his comrades at Alfred Park, Allahabad. He was recognised by a police, the police surrounded the park and ordered Chandrashekhar Azad to surrender to them. Azad fought alone and killed three policemen but was shot in the thigh. After nearly exhausting his ammunition and foreseeing no means of escape, he shot himself in the head with his last bullet.
Most of his revolutionary activities were planned and executed from Shahjahanpur.
Appalled by the brutal violence, Azad did not feel that violence was unacceptable in such a struggle, especially in view of the Jallianwala Bagh Massacre of 1919, when a British Army unit killed hundreds of unarmed civilians and wounded thousands in Amritsar. The Jallianwala Bagh Massacre deeply influenced young Azad and his contemporaries.
He once claimed that as his name was "Azad," he would never be taken alive by police.(Not by Police most of Allahabad people told that a Hindi writer/journalist/press owner turned informer informed police about Azad )That is why he killed himself towards the end of a shootout with the police. Azad also believed that India's future lay in socialism. Allegedly, he was aware of the informer who betrayed him to the police.
Azad was a very good friend of Pandit Ram Prasad Bismil & Jyoti Srivastavav. Azad and Vishwanath Gangadhar Vashampayan were the founding members, and pillars of HRA. Vishwanath was known as the right hand of Azad and he wrote the biography of Azad,which has many secret and valuable facts about revoloutionary movement.
In his very brief life of 24 years, Chandrashekhar Azad had made Jhansi his organisation's hub for a considerable duration. He chose the forest of Orchha (15 kilometers from Jhansi) for shooting practising. He was a brilliant shooter and he used to train other members of his group here. Near the forest, on the banks of a small river called Saataar, by a temple of Lord Hanuman, Azad established a small hut. He started living there in the disguise of Pandit Harishankar Brahmachari. He started teaching kids of the nearby village Dhimarpura, and also managed to establish good rapport with the local residents. The village Dhimarpura is now named after him and is known as Azadpura.
In Jhansi, he learnt to drive a car at Bundelkhand Motor Garage in Sadar Bazaar, in the Cantonment area. In Jhansi, he met Sadashivrao Malkapurkar, Vishwanath Vaishampayan, Bhagwan Das Mahaur and they all became an integral part of his revolutionary group. The then congress leaders from Jhansi Pandit Raghunath Vinayak Dhulekar and Pandit Sitaram Bhaskar Bhagwat were also close aides of Chandrashekhar Azad.
Chandrashekhar Azad stayed in Master Rudranarayan Singh's house at Nai Basti and Pandit Sitaram Bhaskar Bhagwat's house in Nagra.
Jhansi was a safe place in Chandrashekhar Azad's own words and true to them, as soon as he left Jhansi, he fell victim to betrayal by a former group member.
The Hindustan Republican Association (HRA) was formed by Sachindranath Sanyal in 1923 after just one year of the Non co-operation movement. In the aftermath of the Kakori train robbery in 1925, the British clamped down on revolutionary activities. Sentenced to death for their participation were Pandit Ram Prasad Bismil, Ashfaqullah Khan, Thakur Roshan Singh and Rajendra Lahiri. Two escaped capture; one was Sunderlal Gupta and the other was Azad. Azad reorganized the HRA with the help of secondary revolutionaries like Shiva Varma and Mahaveer Singh. He was also an associate of Rasbihari Bose. Azad, along with Bhagat Singh, Sukhdev, and Rajguru, transformed the HRA into the HSRA (Hindustan Socialist Republican Association) in 1927, with the goal of complete Indian independence based on socialist principles.
In 1931 Azad was living in Allahabad. On 27 February 1931, informer police spotted Azad and Sukhdevraj at Alfred Park discussing some plans and reported their presence to the police. Within a few minutes policemen surrounded the whole park. During the initial encounter, Azad suffered a bullet wound in his thigh, making it difficult for him to escape. But he made it possible for Sukhdev to escape by providing him covering fire. After Sukhdev escaped, Azad managed to keep the police at bay for a long time. Finally, with only one bullet left in his pistol and being completely surrounded and outnumbered, Chandrashekhar Azad shot himself, keeping his pledge to never be captured alive. It is said that the Indian soldiers who saw him die did not approach his dead body for about two hours. He had always induced the guilt of Indian soldiers and policemen working for the British government, wherever he went, claiming that 'they were not of true Indian blood'. The secret file related to Azad is preserved in C.I.D. Headquarters,1,Gokhale Marg,Lucknow. His COLT pistol is displayed at the Allahabad Museum along with some very rare photographs of his.
Azad is a hero to Indians today. Alfred Park, where he died, was renamed Chandrashekhar Azad Park, as were scores of schools, colleges, roads and other public institutions across India. Ever since Manoj Kumar's film, Shaheed Bhagat Singh in 1964, Azad's character has become central to any film or commemoration of the life of Bhagat Singh. He was played by Sunny Deol in 2002, in the movie 23rd March 1931: Shaheed. In the movie "The Legend of Bhagat Singh", starring Ajay Devgn, Azad (played by Akhilendra Mishra) had a prominent role as well.
The patriotism of Azad, Bhagat Singh, Rajguru, Pandit Ram Prasad Bismil and Ashfaqulla Khan was also depicted in Rang De Basanti, a contemporary Bollywood film starring Aamir Khan that was released in 26 January 2006. The movie, which draws parallels between the lives of young revolutionaries such as Azad and Bhagat Singh and today's youth, also dwells upon the lack of appreciation among today's Indian youth for the sacrifices made by these men. Aamir Khan reprised the role of Azad. The film also depicts the famous Kakori train robbery. The cause of Azad's death was the betrayal of Veer Bhadra Tiwari and Yashpal(a renowned Hindi story writer).It was Veer Bhadra Tiwari who first saw Mr.Azad in the Alfred Park and then informed Pt.Shambhunath, a C.I.D. officer, specially deputed to arrest Azad.
Family Tree of Chandrashekhar Sitaram Tiwari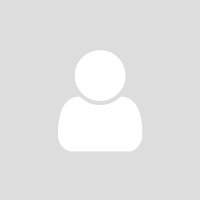 Jagrani Sitaram Devi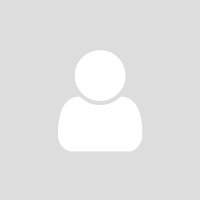 Sitaram Tiwari
Videos of Chandrashekhar Sitaram Tiwari
No videos