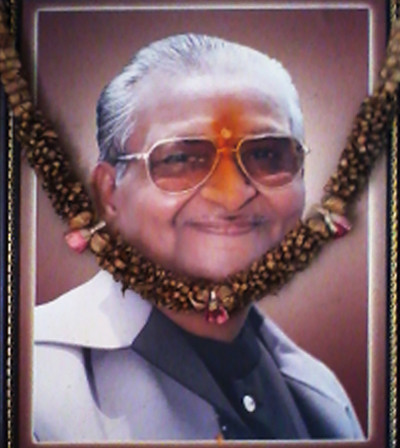 Passed Away
September 26th, 2008
Popularly Known as
Hasubhai
Occupation
Business (Thaker Restaurant)
પિતા જ ધર્મ છે, પિતા જ સ્વર્ગ છે
પિતા જ પરમ તપ છે
પિતૃભક્તિ સર્વે ભક્તિમાં શ્રેષ્ઠ છે
પિતૃભક્તિ સર્વે દેવતાઓને પણ પ્રિય છે
શાસ્ત્ર માં કહેવાયેલા આ વાક્યો નો અર્થ અમારા જીવનનો મર્મ છે
સ્વર્ગની પ્રાપ્તિ ધર્મથી થાય છે, તપથી થાય છે
પરંતુ અમારા માટે અમારી પિતૃભક્તિ જ સર્વે ભક્તિમાં શ્રેષ્ઠ છે.
Shradhanjali By
Gopal Thaker
Biography of Hasmukhrai Karunashankar Thaker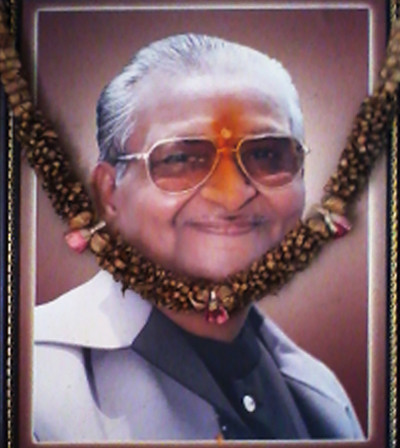 Shri Hasubhai Thaker is a familiar name to the people of saurashtra. He is the one who started well known hotel Thaker in the city of Morbi years back which is considered to be pride of Saurashtra.
This endeavor of Shri Hasubhai soon became popular in the periphery and kept on increasing its popularity by leaps and bounds.
Till today the descendents and entire Thaker family serves the best Gujarati Thali to the guests of saurashtra with utmost love and affection.
The restaurant has started opening other branches with additional flavors in the menu with the same popularity like Thaker, Morbi.
Thaker group has now become one of the leading business houses of Gujarat with more then couple of restaurants and luxury hotels in Morbi and Rajkot.
The service, nature and hospitality offered by Hasubhai Thaker will be cherished forever.
-----------------------------------------------------------------------------------------------------------------------
Thakar Restaurant is counted as one of the most popular eatery corners of Rajkot city. Situated in the KSVG Road of Rajkot Thakar Restaurant is easily accessible to all parts of the city. The delicious array of food items that are served in the Thakar Restaurant of Rajkot include North Continental, South Indian and Gujarati delectables.

Gujarati Thali is in great demand by all who visit the Thakar Restaurant of Rajkot. Cooked by following hygienic norms, the Gujarati Thalis have become an alternative identity of the Thakar Restaurant. The south Indian dishes such as dosa, idli and bara are also served in Thakar Restaurant of Rajkot. People belonging to the South Indian origin are assured of authentic dishes when they step into the Thakar Restaurant.

Apart from an infinite range of special culinary delights, Thakar Restaurant is also facilitated with CCTV connection. While savoring the taste of delectables the food connoisseurs can also watch the various programs shown in the CCTV.

Tourists who come from countries other than India can taste the North Continental variations available in the Thakar Restaurant in Rajkot. The interiors of Thakar Restaurant in Rajkot are decorated to match the dining ambiance. There are separate smoking and non-smoking spaces inside the Thakar Restaurant.

Rajkot is a bustling commercial as well as tourists city of Gujarat. As such, businessmen and common tourists often visit this city for different purposes. There are many a restaurants in Rajkot that provide a whole lot of cuisines to the visitors. In order to enrich the tourists with a memorable eat out experience the Thakar Restaurant of Rajkot offers mouthwatering palate of recipes.

Since Thakar Restaurant is located in one of the prominent positions of Rajkot, even the newcomers can visit the place conveniently.
Family Tree of Hasmukhrai Karunashankar Thaker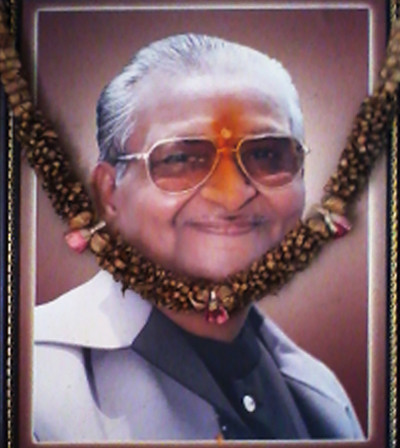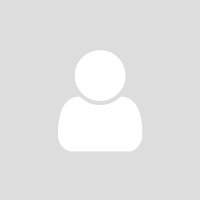 Karunashankar
Videos of Hasmukhrai Karunashankar Thaker
No Videos