Passed Away
October 25th, 2012
Occupation
Actor, Producer, Director
Beautiful memories woven in gold,
These are the treasures I tenderly hold,
Deep in my heart your memory is kept,
To love and to cherish and never forget
Shradhanjali By
shradhanjali.com
Biography of Mr. Jaspal Bhatti
Jaspal Singh Bhatti (3 March 1955 - 25 October 2012) was an Indian television personality famous for his satirical take on the problems of the common man. He is most well known for his television series Flop Show and mini capsules Ulta Pulta which ran on Doordarshan, India's national television network, in the late 1980s and early 1990s.
Jaspal Bhatti was born on 3 March 1955 at Amritsar in a Rajput Sikh family. He graduated from Punjab Engineering College, Chandigarh in Punjab, as an electrical engineer. He was very famous for his street plays like his Nonsense Club during his college days. Most of these plays were spoofs ridiculing corruption in society. Before venturing into television, he was a cartoonist for the The Tribune newspaper in Chandigarh.
In the 1990s, he pioneered the home-made comedy on Indian Hindi TV channel Doordarshan. He also was famous for his career in acting and comedy.
Bhatti's subsequently acted and directed the popular TV series Ulta Pulta and Nonsense Private Limited for the Doordarshan television network. What attracted audience to his shows was his gift of inducing humour to highlight everyday issues of the middle class in India. Jaspal Bhatti's satire on the Punjab police Mahaul Theek Hai (1999) was his first directorial venture for a full-length feature film in his native Punjabi language. It was well received amongst audience for its simple and honest humour. He played the role of Jolly Good Singh, a guard, in the movie Fanaa. He played a comical college principal in Koi Mere Dil Se Poochhe. He also starred in the comedy Punjabi film Jijaji.
Bhatti appeared in SAB TV's Comedy ka King Kaun as a judge with actress Divya Dutta. In his latest stint, Bhatti and his wife Savita competed in a popular Star Plus show Nach Baliye which went on air in October 2008.The couple put their best foot forward to entertain the audiences with their dancing and comic skills.
The cartoonist, humorist, actor and filmmaker is focusing on acting as he is getting numerous offers from Bollywood producers as a comedian.
In his later years, Jaspal Bhatti set up a training school and a studio in Mohali near Chandigarh called "Joke Factory".
He also launched a new 52-episode comedy series titled ''Thank You Jijaji'' on Sony's family entertainment channel, SAB TV. It was shot at his own MAD Arts film school at Chandigarh.
At a 2009 carnival at Chandigarh, Bhatti put up a stall displaying vegetables, daal and oils. The onlookers were invited to throw rings around them to win these costly goods as prizes to poke fun at the government's failure to control inflation.
In 2009, Bhatti school's, Mad Art's, animation film on female foeticide won the second prize in the Advantage India organized by 1take media. It won a certificate of merit at the IDPA-2008 Awards in Mumbai.
Bhatti was granted the Lifetime Achievement Award, at the first Golden Kela Awards.
India's leading media critic Amita Malik says of him: "Bhatti has the correct style for TV, an understated, quiet humour which sinks in without shouting, and which mercilessly exposes both corruption in our every day life and the typical people, who thrive on it. The grim fact and the hard truths of our society so bitter otherwise are made so funny through the adept handling of Bhatti, that cleansing laughter is created out of common malpractices."
Family Tree of Mr. Jaspal Bhatti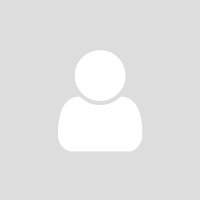 Savita Bhatti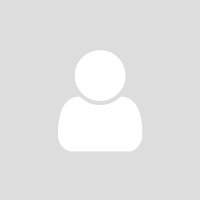 Jasraj Bhatti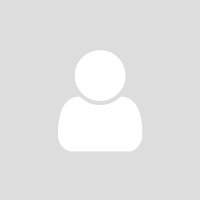 Raabiya Bhatti
Photo Album of Mr. Jaspal Bhatti
No Photos
Videos of Mr. Jaspal Bhatti
No videos