Passed Away
June 17th, 1996
Popularly Known as
Balasaheb Deoras
Shradhanjali By
-
Biography of Madhukar Dattatraya Deoras
Madhukar Dattatraya Deoras(December 11, 1915 - June 17, 1996), popularly known as Balasaheb Deoras, was Sarsanghchalak, or chief of the Rashtriya Swayamsevak Sangh (RSS), the largest Hindu nationalist organisation in India.

Birth

He was born on 11 December 1915 in Nagpur to Dattatreya Krishnarao Deoras and Parvathibai. His family hailed from Andhra Pradesh but settled in Nagpur and comprised two brothers and two sisters. His younger brother Bhaurao Deoras also was part of RSS and helped make some Congressmen -- usually antagonistic to RSS -- closer to it. The family was greatly interested in farming and the young Balasaheb was inclined to this practice as well. This may have prodded him to join RSS and weed out the prevalent social and political evils.

Balasaheb Deoras c.He was educated in New English High School and matriculated from Berar Board of Secondary Education of the Central Provinces, in 1931. Then, Balasaheb graduated from Moris College (now Nagpur Mahavidyalaya) in 1935 and passed his LLB degree in College of Law, Nagpur University. Deciding to dedicated his life to the goals of RSS, he neither practiced law nor married (like all pracharaks, the torchbearers of the organization).

Balasaheb first worked as a pracharak in Bengal and then was appointed the Secretary of the Nagpur City Unit. In 1946, he became the Joint General Secretary and in 1965, the general secretary of RSS. On 5 June 1973, he became the Sarsanghchalak after the death of Madhav Sadashiv Golwalkar. Balasaheb continued in this position, providing fine stewardship and progress, till 1994 when he resigned due to ill health -- paving the way for Rajendra Singh to replace him. Declining health eventually resulted in Balasaheb passing away on 17 June 1996.

Vision of Deoras

Coming from an orthodox family, Deoras' reading and interpretation of Hindu scriptures convinced him that none of them sanctioned untouchability -- a gruesome social practice of mistreating a particular section of population. He even persuaded his orthodox mother of this truth so much so that she is even said to have washed plates of the untouchables (or Harijans, the children of God) with whom the young Deoras would often dine at his home.

A year after becoming the Sarsanghchalak in 1973, Deoras even went on to declare that "if untouchability is not wrong, nothing in the world is wrong" -- in the spirit of Abraham Lincoln who thundered: "If slavery is not wrong, nothing in the world is wrong." This 1974 mantra has resounded among millions of pracahraks ever since -- with many embracing the Harijans, trying to help in their daily struggles, especially in times of despair. Deoras had many other firsts as well.
Breaking from this tradition, Deoras appointed Prof. Rajendra Singh, his assistant for years, would succeed him on 11 March 1994. This was also the first time someone announced a successor when alive, giving up the practice of a 'will' being made public posthumously like his predecessors did. That very day, in the evening, Deoras joined ranks with few hundred volunteers to 'salute' the new chief. Deoras' acute diabetes was of course the bigger reason. In fact his disciple, Srikant Joshi took such good care of him -- through giving heavy doses of insulin, ensuring a restricted diet and round-the-clock -- that Deoras went on to live for 16 more years.

Though Deoras formulated the Sangh's response in support of the V.P. Singh government's reservation policy in 1990, it was more out of political compulsions. He did make a few characteristic fiery speeches and silenced hostile voices, which claimed reservation would drive merit to the backseat and that society could not afford to have bad doctors and bad professionals. "This society can afford to have bad doctors for some years, but it cannot afford to break. Think for a while and tell me what would have been your response if you belonged to the deprived caste," Deoras asked. He knew the Sangh would die if it became an instrument to serve only upper-caste interests;of course many may not agree but it was the test of times.

Deoras must have been upset with the bans on the Sangh during the Emergency and in the aftermath of the Babri mosque demolition during his tenure. But the prospect of Harijans and backward castes, both dominant components of Hindu society, getting alienated from the Sangh in the event of its opposing the reservation policy put him in a spot.

The Sangh's decision to support the Mandal Commission Report and to have the foundation stone of the proposed temple at Ayodhya laid by a Harijan in November 1989 was part of a larger campaign. The pro-Reservation move and the Ram plank paid rich dividends to the BJP in the 1989-91 elections. Consolidating Hindu society as a goal was as much a conscious decision on Deoras' part, as not opening the Sangh's door to the Muslims despite appeals from social reformers like Jayaprakash Narayan. Atal Behari Vajpayee's statement on May 27 as prime minister—that India remains a secular country because 85% of its population is Hinduis essentially the Sangh line. "It's our national duty to have the barriers of caste, region, language among the Hindus eradicated," Deoras would often say.

From a much-hated organization, the RSS has grown fast -- it has about 30,000 shakhas, each attended every day by 50-100 volunteers. It also has a sizable presence in slums, Harijan bastis and communities in about 25,000 of the 67,000 tribal villages. This also explains why the BJP did well in the Lok Sabha elections in constituencies reserved for scheduled castes and scheduled tribes. Besides, Deoras involved his volunteers in the field of education under the aegis of Siksha Bharati, and floated Seva Bharati, a missionary outfit to counter Christian missionaries.
Family Tree of Madhukar Dattatraya Deoras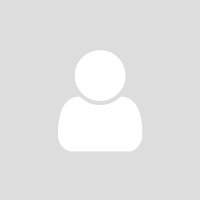 Parvathibai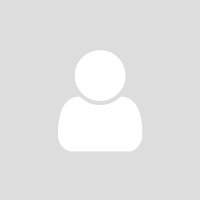 Dattatreya Krishnarao Deoras
Photo Album of Madhukar Dattatraya Deoras
No photos
Videos of Madhukar Dattatraya Deoras
No Videos