Passed Away
October 25th, 2003
Popularly Known as
Dadaji
Occupation
philosopher, orator
Shradhanjali By
Shradhanjali .com
Biography of Pandurang Vaijanath Athavale
Pandurang Shastri Vaijnath Athavale (October 19, 1920 – October 25, 2003), also known as Dada-ji (Marathi: दादा), which literally translates as elder brother in Marathi, was an Indian philosopher, spiritual leader, social reformer and Hinduism reformist, who founded the Swadhyay Movement and the Swadhyay Parivar organization (Swadhyay Family) in 1954, a self-knowledge movement based on the Bhagavad Gita, which has spread across nearly 100,000 villages in India, with over 5 million members. He was also noted for his discourses or "pravachans" on Srimad Bhagawad Gita and Upanishads.
He was awarded the 'Templeton Prize for Progress in Religion' in 1997 and the Ramon Magsaysay Award for Community Leadership and India's second highest civilian honour, the Padma Vibhushan in 1999.
Early life
Pandurang Shastri Vaijnath Athavale was born on October 19, 1920 in the village of Roha in Maharashra (konkan) India. He was one of 5 children of Sanskrit teacher Vaijanath Athavale and Parvati Athavale.
When Athavale was twelve years old, his grandfather set up an independent course of study for the young boy with individual tuition. Thus, Athavale was taught in a system very similar to that of the Tapovan system of ancient India. In 1942, he started to give discourses at the Srimad Bhagavad Gita Pathshala, a centre set up by his father in 1920.
Athavale read diligently in the Royal Asiatic Library for 14 years, reading and digesting every non-fiction literature (ranging from Marx's philosophy to Whitehead's writings to ancient Indian philosophy). In 1954, he attended the Second World Philosophers Conference, held in Japan. There, Athavale presented the concepts of Vedic ideals and the teachings of the Bhagavad Gita. All the participants deeply impressed by his ideas and wanted evidence of such ideals being put into practice in towns across India. A Dr. Wilson Compton was impressed with Athavale's ideas and offered him a post in the US, where he could spread his ideas. Athavale politely declined, saying that he had work to accomplish if he wanted to show the world a model community peacefully practicing and spreading the divine Vedic thoughts and the message of the Bhagavad Gita.
Swadhyay Pariwar
Swadhyay Movement is a philosophy found all over the world. "Swadhyayees", as the divine family members of the Swadhyay Pariwar are called. Swadhyay is a family where individuals come from all parts of society, regardless of social strata, and are considered divine brothers and sister, equal in the eyes of God. Many Swadhyayees who continue Athavale's work in spreading his ideas throughout India and to other parts of the world are known as "krutisheels" or people of action. Over the years, his followers (Swadhyayees), have taken his message of love for God and God's love for all to people across caste, social and economic lines to about 100,000 Indian villages, and started various cooperative farming, fishing and tree-planting projects in the spirit of collective, divine work of the Lord. Swadhyayees have never reached out to fellow brothers in sister in the name of converting or even attracting to Swadhyay, but in the spirit of or meeting and establishing relationships, and taking the message of the universal Gita to every man. Today, Swadhyay has spread to numerous countries in the Caribbean, the Americas, Asia, and even Africa. The divine parivar, or family, has extended to many millions. As Dadaji always dreamed of, Swadhyay is creating a "Universal brotherhood under the fatherhood of God."
On December 20-21 of 2010, 3 million Swadhyayees gathered in Kharghar, Mumbai, India, to celebrate late Pujya Dadaji's 90th birthday. The program, "Dadaji Namastubbyam" (respects to Dadaji) was held on a large, cleared ground. Swadhyayee families from South Africa, Hong Kong, Europe, America, and all parts of India gathered to pay their respects and to celebrate Athavale's 90th birthday. To begin the program, a youth celebration was held. The performance featured a dance by 83,000 youth, who creating unique formations with their multicolored shirts. The dance was recorded by a remote controlled helicopter, and displayed on 2 massive LED screens and more than 10 big projector screens. This was followed by a speech from Jayashree "Didiji" Talwalkar, the daughter of Pandurang Shastri and head of Swadhyay Parivar.
Demise
Revered as an Activist Philosopher, Athavale passed away at 12:30 pm on October 25, 2003, in at Khetwadi in south Mumbai, India. He was 83 years old at the time of his demise. He was cremated on the evening of October 26 at Tatvagnyaan Vidyapeeth, Ghodbunder in Thane district, where around 10,000 people were present. Subsequently his ashes were immersed at Ujjain, Pushkar, Haridwar, Kurukshetra, Gaya, Jagannath Puri, and lastly at Rameswaram.
Awards
1954
Honored as Chief person in sectional and general meetings of Second World Conference of Religion and Philosophy held in Shimizu city near Tokyo, Japan.
1982
Invited as the chief guest at the fifth centenary celebrations organized by German government and German universities Trier, Germany, in honor of the 15th Century Saint-philosopher Nicholos of Cusa.
1986
Internationally honored when the translation of "Vision of God "from Latin to German was dedicated to him.
1987
Received Indira Gandhi Priyadarshini Award conferred by National Westland Development Board for 'Temple of Trees' created under the banner of Vaijnath Bhavdarshan Trust.
1988
Received the "Mahatama Gandhi Award" conferred by Akhil Bharatiya Rashtrabhasha Prachar Samiti, Vardha for visionary thoughts and work done through revolutionary projects imparting a new vision to human life for boosting the cultural values.
1992
Received the "Lokmanya Tilak Sanman Paritoshik(Award)" conferred by Lokmanya Tilak Smarak Trust for dedicated selfless work for the good of mankind.
1993
Received the first "International Award for Progress in Religion" conferred by Diwaliben M. Mehta Trust in March, 1993 for outstanding contributions towards inter-religious amity and scientific approach to religion.
1994
Honored by Pune Municipal Corporation in recognition of his dedicated services to human development.
1994
Unanimously honored by the entire legislative assembly of Gujrat State, India, in recognition of his invaluable contributions to the development of humanity in general and the people of Gujrat state in particular.
1996
R.G.Joshi foundation, Mumbai, India, presented award for "National Integration"
1996
Ramon Magsaysay Award Foundation, Manila, Philippines, conferred the prestigious Ramon Magsaysay Award for 'Community Leadership'.
1997
Sir John Templeton Foundation conferred the most prestigious Templeton Prize for 'Progress in Religion' for originality, effectiveness, creativity and progress in religion and spirituality.
1997
Felicitated by Vadodara Municipal Corporation (Gujrat).
1997
FIE foundation of Kolhapur, Maharashtra - announced "Rashtra Bhushan Award" for remarkable work for humanity.
1997
Ramshastri Prabhune Pratishthan, Maharashtra, conferred "Ramshastri Prabhune Award" for social justice.
1997
Maharashtra chamber of commerce and industries presented "Raosaheb Gogate Award" for dedicated service to society.
1998
Dinanath Mangeshkar Smruti Pratishthan presented "Anandmayi Award" for Ceseless Social Service.
1998
Honored by Saurashtra University, by conferring "Doctorate of Letters. (D.Lit.)"
1999
"G.D. Birla International Award" for Humanism conferred by Birla Academy of Art and Culture.
1999
Honored by Government of India by awarding the prestigious Padma Vibhushan title.
1999
"Lok Gaurav Puraskar" has been announced for exceptional work done in the spiritual and religious spheres in the society.
1999
"Anubhai Chimanlal Nagrikta Puraskar" has been announced by Anubhai Chimanlal - AMA center for management of civic affairs.
2000
Honored by Sardar Vallabhbhai Patel University, Vallabh Vidyanagar, Gujarat, India by conferring Doctorate of Letters (D.Lit.)
2001
"Lokshikshak Award" instituted in the memory of Apte Guruji conferred to Adarniya Didi (Mrs. Jayashree Athavale Talwalkar) by Apte Guruji Smarak Trust.
2001
"Ahilyabai Holkar National Award" instituted in the memory of great lady administrator of Indore. Awarded for Rev. Dadaji's contributions towards righteousness, social justice and benovalence towards mankind.
2001
Giants Internationals, Mumbai, awarded Rev. Dadaji for his outstanding contributions in the field of social services.
Recognized as one of the Top Ten Most Important Indian People of the 20th Century
Legacy
Tatvagnyaan Vidhyapeeth is an institution in which Athavale, himself, often gave discourses to the many youths that studied there. The youths study a broad variety of religious and spiritual subjects and live as they would have done in a "tapovan" thousands of years ago.
In popular culture
In 1991, noted film director, Shyam Benegal, directed a film, Antarnaad (The Inner Voice), based on the Swadhyay Movement of the Swadhyay Parivar, with Shabana Azmi and Kulbhushan Kharbanda in lead roles. In 2004, director, Abir Bazaz made a documentary, Swadhyaya, on the life and works of Pandurang Shastri Athavale.
Works
The Systems: The Way and the Work (Swadhyaya: The Unique Philosophy of Life), by Rev. Shri Pandurang Vaijnath Athavale Shastri (Rev. Dada). Vallabhdas J. Jhaveri, Bombay, 1992.
Family Tree of Pandurang Vaijanath Athavale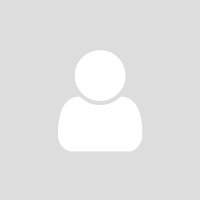 Parvati Athavale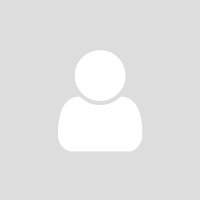 Vaijanath Athavale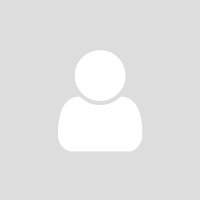 Nirmala Tai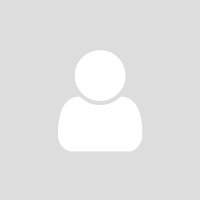 Jayshree Talwalkar
Videos of Pandurang Vaijanath Athavale
No videos