Passed Away
July 14th, 2003
Popularly Known as
Rajju Bhaiya
Shradhanjali By
Shradhanjali .com
Biography of Dr. Rajendra Shri Balbir Singh
Dr. 'Rajendra' Singh,( January 1922 - July 2003 ), popularly called Rajju bhaiya was the fourth Sarsanghchalak, of the Rashtriya Swayamsevak Sangh.

He worked as a professor and head, the Department of Physics at the Allahabad University for a few years. He left a promising academic world of nuclear physics to devote his time to the RSS in the mid 60s and went on to become its chief. He led the organisation for six years and was seen as the mentor of prominent social activists and political leaders.

Early life

Rajendra Singh was born on 29 January 1921 in a simple family of farmers at Bulandshahar in Uttar Pradesh. His father Shri Balbir Singh belonged to village Banail of district Bulandshahr (Uttar Pradesh) in India, who retired as The Chief Engineer (Irrigation). Shri Balbir Singh was the first Indian to be selected for Indian Engineering Services. His mother's name was Smt. Jwala Devi (Jiyaji). Rajendra Singh was the third amongst five children of the family.

Education

Rajendra was enrolled at the Modern School, Delhi for a brief period after which he moved to St Joseph's College, Nainital. He did his matriculation from Unnao. He was a meritorious student and made it through the prestigious Roorkee Engineering College. He secured 5th position in his BSc and 2nd in M.Sc (Physics). He completed his graduation and obtained his master's degree in physics from Prayag University at the age of 21.

Academic career

He was acknowledged as an exceptionally brilliant student by Sir C.V. Raman, physicist and Nobel Prize winner, who was his examiner for M Sc and offered fellowship for research with him. Prof. Mahesh Kumar, Allahabad University recounts that When Sir CV Raman was giving the viva of Rajju Bhaiya, he said: The Examiner did not know as much as the student knew. He was offered to assist Sir CV Raman but he had different plans.

He joined the Allahabad University (known as the Oxford of the East in those days) in 1940s after majoring in Physics to teach Spectroscopy. He taught at the University for several years, where later he was appointed head of the Physics
Department.

Rajendra Singh was considered an expert in Nuclear Physics which was rare in those days in the country. During his teaching life he was also considered a popular teacher among students for teaching the subject of Nuclear Physics with simplicity and clear concepts. Sir C.V. Raman a Physicist and a Nobel Prize winner acknowledged Rajendra Singh as exceptionally brilliant student and also offered fellowship for research with him.

Association with RSS

Rajendra Singh came in active contact with RSS during his post-graduation days. He took active part in the Quit India Movement of 1942 and it was during this time that he came in contact with the RSS. From then onwards the Sangh influenced his life. He resigned from the prestigious University post in 1966 to offer full time services to RSS as 'pracharak'.
Starting as 'prant pracharak' of the RSS for Uttar Pradesh, Rajju Bhaiyya rose to become the 'Sar-karyavaha' in the 80's. Balasaheb Deoras, Rajju Bhaiya's predecessor as RSS chief, stepped down from his post in 1994, and nominated Rajju Bhaiya to take over from him.

While living in Uttar Pradesh for RSS work he was having a good relation with Lal Bahadur Shastri and were sharing ideas with each other. He also developed good relation with Chandra Shekhar and V.P. Singh who were among his students.
He spent most of his life in the offices of the Sangh. He maintained cordial relations with everybody, including the opponents of RSS. His liberal thinking was widely supported. Rajju Bhaiya was not a public orator or speaker like many other Sarsanghchalaks but his clarity in thoughts and views made him a very effective speaker.
Arguably Rajju Bhaiya's term of 6-years was one of the most crucial for both Sangh and India. Rajju Bhaiyya also shared an excellent rapport with political leaders cutting across ideological lines besides academicians, social leaders and intellectuals.
1998 saw the pragmatic shift of Indian politics when the main opposition party, The Bharatiya Janata Party, scaled new heights by emerging as the largest party in the ruling National Democratic Alliance (NDA) coalition at the Centre. This period was crucial for RSS also as BJP and RSS share many common ideologies.

He abdicated the post of Sarsanghchalak on account of his failing health in February 2000 and nominated the Shri K. S. Sudarshan for the post.

During emergency he went underground and toured whole India. Rajendra Singh was also responsible for organizing human rights convention presided by Justice Tarkunda in Delhi in 1976. He was also responsible for setting up friends of India Society International.

Ideology

One of the most important beliefs of Rajju Bhaiya was: All people are basically nice. One should deal with every person by believing in his goodness. Anger, jealousy, etc., are offshoots of his past experiences, which affect his behavior. Primarily every person is nice and everyone is reliable.

Like other Sarsanghchalaks he was a firm believer in the concept of swadeshi and empowering rural economy. Initiating the rural developmental activities, he had declared in 1995 that the utmost priority should be at making the villages hunger-free, disease-free and literate (Kshudha mukta, roga mukta, tatha shikshayukt). Today, there are over 100 villages where the rural development work done by swayamsevaks has inspired the people of surrounding villages and their experiments are being emulated by those people.

In his address at the Vijayadashmi function at Nagpur in 1995, remembering Mahatma Gandhi and Lal Bahadur Shastri he challenged the way in which the government was working on fulfilling the dreams of these national leaders.

Last days

Rajju Bhaiya died on 14 July 2003. He was ill in his last days but that did not keep him away from working for the Sangh. He continued to guide the organization in an advisory role.

In his obituary, his successor, K. S. Sudarshan said that Rajju Bhaiyya was looked upon as a fatherly figure for the Sangh.
The then Prime Minister of India Shri Atal Bihari Vajpayee said His demise is a great loss to our nation. He was a staunch patriot, able organiser and a great thinker. He will be remembered as a pillar of strength who dedicated his all and enthused millions of our youth.

The then Deputy Prime Minister of India, Shri L K Advani commended the role of Rajju Bhaiya in guiding and mentoring leaders. He said "As an RSS activist myself, I know how Rajju Bhaiya created good men like Nanaji Deshmukh and Atal Bihari Vajpayee.
Family Tree of Dr. Rajendra Shri Balbir Singh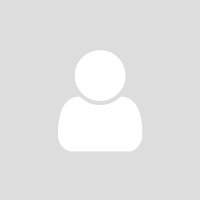 Shri Balbir Singh
Photo Album of Dr. Rajendra Shri Balbir Singh
No Photos
Videos of Dr. Rajendra Shri Balbir Singh
No videos