Passed Away
August 14th, 2011
Popularly Known as
Shammi Kapoor
Shradhanjali By
Shradhanjali .com
Biography of Mr. Shamsher Prithviraj Kapoor
Shammi Kapoor (born Shamsher Raj Kapoor; 21 October 1931 – 14 August 2011) was an Indian film actor and director. He was a prominent lead actor in Hindi cinema from the late 1950s until the early 1970s.

Shammi Kapoor was hailed as one of the finest actors that Hindi cinema had ever produced. Extremely versatile as an actor, he was one of the leading stars of Hindi cinema during the late 1950s, the 1960s and early 70's. He debuted in Bollywood in 1953 with the film Jeevan Jyoti, and went on to deliver hits like Tumsa Nahin Dekha, Dil Deke Dekho, Junglee, Dil Tera Diwana, Professor, China Town, Rajkumar, Kashmir Ki Kali, Janwar, Teesri Manzil, An Evening in Paris, Bramhachari, Andaz and Vidhaata. He received the Filmfare Best Actor Award in 1968 for his performance in Brahmachari and Filmfare Award for Best Supporting Actor for Vidhaata in 1982.

Early lifeHe was given the name Shamsher Raj Kapoor at his birth in Mumbai to film and theatre actor Prithviraj Kapoor and Ramsarni Mehra. Shammi was the second of the three sons born to Prithviraj (the other two being Raj Kapoor and Shashi Kapoor), both successful Bollywood actors. Though born in Mumbai, he spent a major portion of his childhood in Kolkata, where his father was involved with New Theatres Studios, acting in films. It was in Kolkata that he did his Montessory and Kindergarten. After coming back to Mumbai, he first went to St. Joseph's Convent (Wadala) and then, to Don Bosco School. He finished his matric schooling from New Era School at Hughes Road.

Shammi Kapoor had a short stint at Ruia College, in Matunga, Mumbai, after which he joined his father's theatrical company "Prithvi Theatres". He entered the cinema world in 1948, as a junior artiste, at a salary of Rs. 50 per month, stayed with Prithvi Theatres for the next four years and collected his last paycheck, Rs. 300, in 1952. He made his debut in Bollywood in the year 1953, when the film Jeevan Jyoti was released. It was directed by Mahesh Kaul and Chand Usmani was Kapoor's first heroine.

Film career

Kapoor started out with serious roles but with Filmistan's Nasir Hussain directed Tumsa Nahin Dekha (1957) opposite Ameeta and Dil Deke Dekho (1959) with Asha Parekh, he attained the image of a light-hearted, stylish playboy. Tall, athletic, lively, fair complexioned, green-eyed and with handsome features, Shammi was a heartthrob, and his good looks and physique complemented his image. Both the films were debut films of the respective actresses Ameeta and Asha Parekh and both went on to be big hits and are regarded as classics.

With Junglee (1961) his new image was cemented and his subsequent films were all in this genre. He particularly chose Mohammed Rafi as his playback voice. In his early career in fifties, he had often played second fiddle to established heroines like Madhubala in films such as Rail Ka Dibba (1953) and Naqab, "Laila Majnu" with Nutan, "Thokar" with Shyama and "Hum Sab Chor Hain" with Nalini Jaiwant none of them clicked at box office. But producers after 1960 apart from the actresses from southern India, loved pairing Shammi with new heroines, three of them became huge stars in their own right in Hindi films: Asha Parekh, Saira Banu, and Sharmila Tagore. Of all his heroines, he said that Sharmila Tagore, Rajshree, and Asha Parekh were easy to work with. Sharmila Tagore and Saira Banu made their Bollywood debuts with Shammi Kapoor in 'Kashmir Ki Kali' and 'Junglee' respectively He and Asha Parekh were paired together in four films, the most successful being besides debut film of Asha Parekh, the murder mystery Teesri Manzil (1966) and romantic film Jawan Mohabbat.

In the early fifties he accepted serious roles in women oriented films like Shama Parwana (1954), comedy flick Mem Sahib (1956) and thrillers like Chor Bazar (1954), which were all successful at box office and in tragic love story Mirza Sahiban (1957) (a box office flop), but did not gain recognition and fame among the masses. Other than the above hits, he had fifteen films as flops to his credit till 1957. The other hits in late fifties included Mujrim(1958), Char Dil Char Rahen, Raat Ke Raahi (1959).His performances in K A Abbas' Char Dil Char Raahein (1959) and Kidar Sharma's Rangeen Raatein (1956) were also noteworthy but remained underfeted. It was only after triple success of Tumsa Nahi Dekha (1957), Ujala and Dil Dil Deke Deko (both 1959), that he became popular with the audience and became a star. In the first half of the 1960s, Kapoor was seen in successful films like College Girl, Basant, Singapore, Boy Friend, Professor, Dil Tera Diwana, Vallah Kya Baat Hai, Pyar Kiya To Darna Kya, China Town, Kashmir Ki Kali, Bluff Master, Janwar and Rajkumar. Although nominated before, in 1968, he received the first Filmfare Best Actor award of his career for the film Bramhachari.

His pairing opposite Southern heroines were always a success at the box office. He delivered hits opposite B. Saroja Devi like Pyaar Kiya To Darna Kya and Preet Na Jane Reet, with Padmini gave Singapore (1960 film), opposite Vyjayanthimala had hits like College Girl and Prince (1969 film). In the sixties his successful run continued untill new romantic incon Rajesh Khanna entered the scene in 1969. However Shammi did have commercial successes in late sixties, like Budtameez and Sachaai with Sadhana, Latt Saheb with Nutan and Tumse Achha Kaun Hai with Babita.

In the 1970s, Kapoor's weight problem proved an obstacle in his path of success and ended his career as a romantic hero as his films started failing. His last hit film, in which he played the lead role, was Andaz (1971). With time, he moved to character roles and acted in films like Zameer, Hero, Vidhaata, Hukumat, Batwara, Tahalka, Chamatkar, Namak and Prem Granth. In 1974, he donned the hat of a director and made Manoranjan in 1974 and Bundal Baaz (1976). However, both the films failed to create magic at the box office though were critically acclaimed and have a cult fan following over the years. His last appearance as a character actor was in the delayed 2006 film, Sandwich and in early 2011, he decided to act with his grand-nephew Ranbir Kapoor, the grandson of his brother Raj Kapoor.

Shammi turned into a successful supporting actor in the 70's, playing Saira Banu's father in Zameer (1974), when he had been her leading man a decade earlier in Junglee (1961) and Bluff Master (1964) and playing Amitabh Bachchan's foster father in Parvarish. He also directed Manoranjan (1974), a movie inspired from Irma La Douce and in which he played a supporting role himself and Bundal Baaz (1976) starring Rajesh Khanna, but neither were successful commercially though got critical acclaims and were hailed as classics and to be ahead of its time. In the 1980s and 1990s, he continued to play supporting roles in many films and won a Filmfare Best Supporting Actor Award for his performance in Vidhaata (1982).He got the opportunity to do some films in other languages such as Bengali and Tamil in the nineties. He did a social melodrama serial called "Chattan" aired in Zee TV for more than a year in 90's. He eventually cut down on film appearances by the late 1990s and early 2000s and made his appearances in the 1999 Salman Khan and Urmila Matondkar starring Jaanam Samjha Karo, 2002 release Waah! Tera Kya Kehna and delayed 2006 release Sandwich. He made his last appearance in Imtiaz Ali's directorial venture Rockstar co-starring his grand-nephew Ranbir Kapoor, the grandson of his brother Raj Kapoor.

Film director Shakti Samanta directed Shammi Kapoor in six hit films like Singapore, Pagla Kahin Ka, China Town, Kashmir Ki Kali, An Evening In Paris and Jaane Anjane and quoted in an interview "I found Shammi to be a thoroughly good man. Even in his heydays, he was humble."

Personal life

Shammi Kapoor, in 1953, dated Nadia Gamal, a belly dancer from Cairo. Shammi quoted in an interview that "We met in Ceylon and we were in love. Somehow things did not work out and she went back to Cairo." Shammi Kapoor met Geeta Bali in 1955, during the shooting of the film 'Rangeen Raaten', where he was the leading actor and she played a cameo. Geeta Bali was well established heroine, popular star at this point of time and Shammi had not tasted any success. They fell in love during the outdoor stints of the movie at Ranikhet, an ancient Army based hill-station in the Kumaon region, but since she was a year older to him and had acted with his elder brother in "Bawren Nain" and his father in "Anand Math", they were sceptical. Four months after they first met, they married at Banganga Temples, near Napean Sea Road of Mumbai with Hari Walia as the sole witness. They informed their parents only after their marriage. Geeta Bali also did cameo in Shammi starrer Mujrim(1958). They were paired together in Miss Coca Cola, a box office dud and Coffee House.

Shammi and Geeta lived a life of bliss in the coming years. They had a son, Aditya Raj Kapoor, on 1 July 1956, at Shirodkar's Hospital, Mumbai, a year after they were married. Five years later, in 1961, they had a daughter, Kanchan.

Tragedy struck in 1965, during the filming of Teesri Manzil. Geeta died of small pox, leaving Shammi with two small children.

In 1969, he married Neela Devi Gohil from the former royal family of Bhavnagar in Gujarat. He was gaining weight rather significantly now and this ended his career as a romantic hero in the early 1970s. Andaz (1971) was one of his last hits.

Shammi Kapoor was the founder and chairman of Internet Users Community of India (IUCI). He had also played a major role in setting up internet organisations like the Ethical Hackers Association. Kapoor also maintained a website dedicated to the 'Kapoor family'.

In 2006, he told interviewers that he underwent dialysis three times a week. Irrepressible even then, this punishing regimen has failed to depress him. Rather, he said that he was thankful to God for giving him so much.

He died of renal failure around 5:15am on 14 August 2011 at Mumbai's Breach Candy hospital, where he was undergoing treatment for chest infection.
Family Tree of Mr. Shamsher Prithviraj Kapoor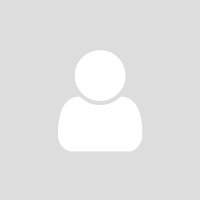 Ramsarni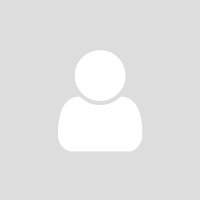 Prithviraj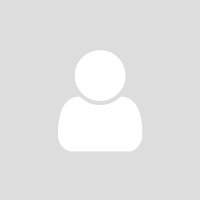 Geeta Bali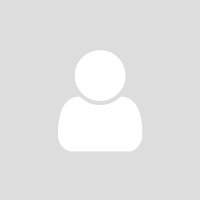 Neela Devi Gohil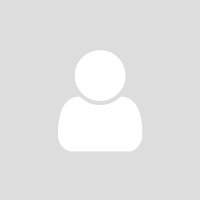 Kanchan Desai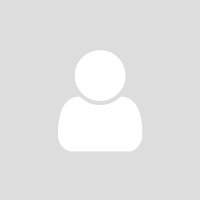 Aditya Desai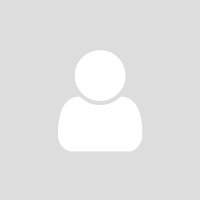 Raj Kapoor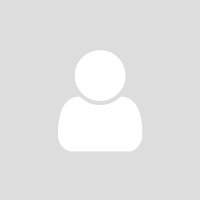 Shashikapoor Kapoor
Photo Album of Mr. Shamsher Prithviraj Kapoor
No Photos
Videos of Mr. Shamsher Prithviraj Kapoor
No videos